Why Weight Loss Plans Should Aim
Long Term Results
| | |
| --- | --- |
| One of the best results of effective weight loss plans you is physically your body looks better. Socially people can't help but take notice of changes, with mixed reactions of course. Long term weight loss planning is a whole new approach to just losing weight. It provides direction and long term lifestyle changes. | |
Without a plan you are vulnerable to all the marketing hype surrounding the fitness industry. This can result to dramatic changes can sure be good for the short term, but after that you will have to ask yourself "what's next?" or "can I keep this up?"
Aiming to lose a lot of weight in a short period of time will not be healthy in the long run.
Do you notice that extra weight gives your body a different kind of feel like having some difficulty in breathing and a tendency to go beyond the normal blood sugar level? If you have been enjoying days of overeating, and lack of exercise like I have before, then there will come a time that you will say "Enough!" and get started to eat less and workout. That is a good burst of motivation to lose some weight. In the long run you need to have set of long term weight loss plans so motivation and action is steady until you realize your whole view of food and exercise changes; which makes you also enjoy long term results.
Dangers of Sudden Weight Changes
More and more people are longing to shed off several pounds in just a matter of days, thinking that ideal body is like something you can buy or get instantly. Crash diets, exhausting days at the gym will make you lose weight but there is a big chance that you will gain that weight again. Abrupt or crash dieting and overdoing exercise routines may lead a dieter to develop complications that include:
Developing gallstones
Tendency of being underweight which leads to loss mineral density on the bones
Loose skin
Lessened energy level
Unhealthy hair
Getting tired easily
Dehydration
Heart attack
…ouch.
It can also lead to some obsessive compulsive eating disorders, which you want to avoid. You can download a free e-book here to see what are they and how to treat them
Lifestyle 180 program wellness manager Kristin Kirkpatrick, RD, of the Cleveland Clinic Wellness Institute said that "weighing more than what your body structure is designed can lead to develop pressure on the joints that results to arthritis". Releasing 5-10% of unwanted pounds may give you some relief from Diabetes 2, hypertension, lesser chances of sleep apnea, and avoid chances of contracting heart disease.
If you go beyond the hype of losing weight, the whole point of weight loss is more than just looking good. It is not worth it to aim for dramatic changes if you will develop complications like the ones mentioned above. You can enjoy a rockin' body and the health benefits that comes with it if you make long term weight loss plans.
Losing Weight? Think Long-Term
Losing weight is a battle of the mind more than anything else. First you will have to control your calorie intake, which doesn't always mean you will eat bland, tasteless food. The goal here is to keep a balance in days with high calorie foods and low calorie foods.
Second is to pick out among workout programs that suit your lifestyle. Working out progressively and consistently makes sure you are in the best body you are in, which also is one of the best benefits of weight loss.
…The result?
You take control of your calories, which makes you enjoy eating. You control your body during exercise, which means you are in control of how you look. Knowing you are in control of your body will surely make you happy.
Weight Loss Without Going Insane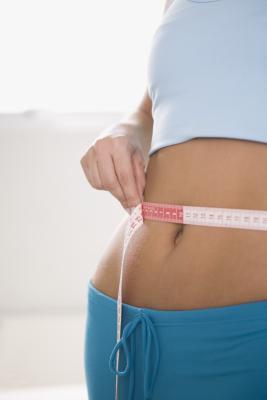 If you think long term, you will be able to slowly but surely take control of your weight. Unlike in crash diets or short term weight loss "cures", it is easier to give up on those because they are designed to push your body to the limit just to see results. At one point this will make you happy, I am not gonna lie. You will enjoy the benefits of appreciation of yourself and from your peers.
But think about it: what if they could always appreciate you in your lean, rockin' body for as long as you choose? I know and admire people who can keep a healthy and sexy body even in their 40's or 50's. That's how weight loss plans work in the long run.
…Who says you can't enjoy that too?
A Good First Step
Make a promise to yourself and stick to it.
That is how as simple as I can get. No matter what diet program or workout regimen you choose, make realistic promises to yourself and like Nike said "just do it!" You will learn to tweak your lifestyle without you consciously controlling it if you practice this first step. This is the foundation of long term weight loss plans.
I have been reading and learning about fitness for so long that the first step in applying anything I have learned is just keeping a promise and being honest to myself. The same applies if you want to enjoy all the benefits of weight loss, either physical, social or the health benefits of it.
Learn and Understand
Next is to read and learn. Learn from people who have the long term mindset on fitness. There will be people you will meet who are kind of obsessed about their bodies, but there will be those "gems" where they can inspire and show you exactly long term weight loss plans that you can customize into your lifestyle in order to get the body you want without pushing yourself to the edge.
---
Recommended Reading:
Return from Weight Loss Plans to the Home Page
and Learn more Weight Loss Tips
Like the Article? Donate a Dollar by Clicking on the Link
Want More?
Join my newsletter for exclusive weight loss tips on diet and exercise you won't find anywhere else and as a bonus 2 FREE weight loss e-books! Just enter your name and email below: