Weight Loss for Women: Getting Started
Strategies for weight loss in women can be different from men. For starters, the look to aim for is different in women. Here are  simple strategies made for women:
---






Basically women need to follow basic guidelines like men do:




...eat less




...work out consistently and progressively.
---
Customize Your Own Diet
When it comes to weight loss for women, most girls would think of cutting down drastically or eliminating the same foods they eat. It only triggers guilt and cravings.
Instead of battling the same foods at small amounts, why not slowly decrease the amount of the foods you usually eat? Make small promises of calorie reduction and stick to them; it can be whatever food you choose as long as you are honest to yourself.
You can also spice things up a bit and adding on all the healthy stuff- berries, sorbet, yoghurt, white meat, fish, leafy vegetables, etc. That way you can learn to try something new and not feel the guilt.
David Grotto, RD, LDN, a registered dietitian said that adding up some items on your diet helps weight loss for women in a healthy way. Adding up some items means that you should replace some of the foods you are usually eating and enjoy them every once in a while. Fruits are better alternatives to so much snacking on chips or donuts and vegetables are good replacement to minimize carbohydrates in every meal.
Fruits and vegetables can be as filling but not as many calories. Water content in those foods can fill up your stomach fast without taking in more calories.
…Less calories = weight loss
More Activities Can Speed Up Weight Loss for Women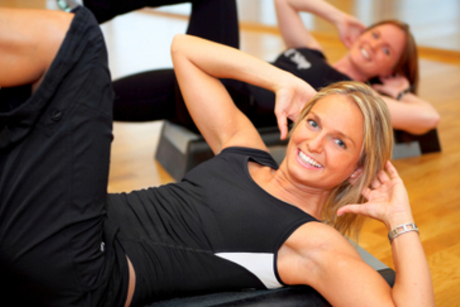 Grotto, the same expert mentioned, said that doing your daily activities can be a form of working out. For instance, an hour every day walking from work to home or vice versa can be a good form of steady cardio.
Aside from helping you burn calories, walking is also ideal for promoting cardiovascular health.
The whole point is to have lots of activities other than the main exercise activity (gym, yoga, etc) you choose.
Resistance Training is Still Important
Resistance training is important in weight loss for women because during the process, you will want to look lean and sexy and not look sick due to losing weight.
Contrary to the popular belief of most women I know,going to the gym won't make you bulky and so muscular . Stick to strength training (2-8 range of repetitions each exercise) along with cardio and you're on your way to having the body you always dream of.
Click here for additional tips on how to get the results you need with exercises for women
Hydration is Key
Water can help you lose weight by curbing up your hunger pangs all throughout the day. It can take some space in your stomach, making you feel satisfied faster than eating without any water first or during a meal.
The fact is, the more dehydrated you are, the more likely you are to be hungry at different times of the day. Keeping yourself hydrated also helps in the smooth functioning of your body systems, including the ones which shed or store fat from your body.
Drinking a glass of water before a meal can help you reduce the amount of what you are going to eat without compromising your nutrition and energy levels. Weight loss for women is better achieved by those who see to it that they are properly hydrated.

Cook your own meals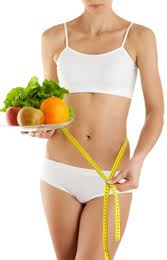 Eating out may be convenient, but the biggest culprit for your additional weight is the food sold in your favorite fast food restaurant, because you cannot control the amount and sometimes you feel obliged to consume it. For a healthier and slimmer you, experts recommend cooking your own food.
When you cook your own food, you have the control over the amount as well as the manner by which they are prepared. You can also have fresher and healthier choices. This is very essential since the more attention you pay to your meal; the more you are in control.
These are just some of the ways that you can apply for weight loss for women. Remember the essentials: Eat less, move more and stay consistent.
Return from Weight Loss for Women to the Home Page
---
Read Related Articles:
Workout routines for women should aim to maximize their beauty. Cardio training is good but alone won't get that lean and sexy look. Customize your workout regimen for a sexier you!
Like the Article? Donate a Dollar by Clicking on the Link
Want More?
Join my newsletter for exclusive weight loss tips on diet and exercise you won't find anywhere else and as a bonus 2 FREE weight loss e-books! Just enter your name and email below: