Low calorie Snacks

Food Alternatives for Weight Loss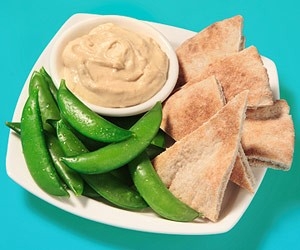 Don't get me wrong, eating low calorie snacks I am about to mention won't help you lose weight; they are alternatives to the popular high calorie snacks that are often times not as satisfying unless you eat a lot of them.
Healthy alternatives like this can provide the same feeling of satiety without having more calories than you would want to lose weight.
Barbara Rolls, PhD, a researcher in the Pennsylvania State University, discovered that once you start filling yourself with low calorie snacks, not only will you lose weight, but you will also feel healthier. From experience, the "cleaner" and healthier you feel, the less you will depend on food for comfort.
I am not a big fan of 5-6 small, frequent meals a day for losing weight. I treat a snack as a meal all together. If you are not calorie-conscious and want to lose weight, snacking can be a great resistance in achieving you goals.
...Weight loss is more of a battle in the mind so you can "trick" your mind with these healthy, low calorie alternatives:
High-Water and High Fiber Foods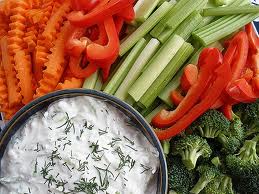 These are mainly fruits and veggies that are high on fiber and water. They make you feel full and help you feel more energized too. These food items are considered to be high volume. It would be great to chow down some watermelons, cucumber, berries, pineapples, apples, lemons and other watery fruits and veggies. It would be better to eat it raw.
If you are into the science and health benefits side of it, the phytochemicals in the fruits and vegetables make sure that your body is detoxified and cleansed from all the free radicals that form in your body.
If you feel that you want to eat a heavy meal because you feel tired, then having some of low calorie snacks like fruits and drinking water before a meal is a great strategy.
Lean Protein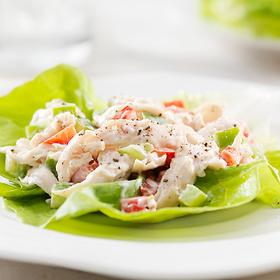 Good examples of lean protein are baked fish, poultry, soybeans, and eggs. You can incorporate this into a green leafy salad with a drizzle of olive oil, salt and some balsamic vinegar too. This is a good alternative to hamburgers and pizza sometimes.
I have tried that recipe and it feels satisfying to have the best of both worlds: the "good food" and the "bad food". You can lose weight of course while still eating "sin" foods, but eating it every day spells N-E-V-E-R.
Popcorn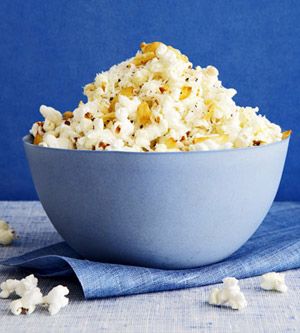 You might not know it, but actually having popcorns as your snack may be one of the best decisions that you will make. Popcorns have pretty low calories and not only that, it is very tasty too. I like it while watching movies.
Think about it, 3 cups of popcorns only have 93 calories and just 1.5 grams of fat too. Best thing is that you can just easily make your own microwaved popcorn at home. While realistically you cannot count those 3 cups to have the magical number 93 calories, you can:
share it with someone
have water beside you and drink while eating
prepare a little as your "weight-loss-conscience" will allow

Almonds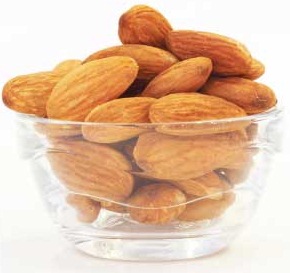 The linoleic acid in almonds speeds up "fat metabolism". You will be surprised on what a 3 oz. of almonds can do for you. Eating this kind of low calorie snacks makes you feel full about 3 hours or maybe more if you increase your fluid intake. Feeling hungry? Grab a hand of almonds and that's it. Foods like this makes you feel full longer, the lesser chances of you binging later.
A good start to lose weight is eating less frequently and/or have alternatives to high-calorie, high-sugar meals like the foods I have mentioned. Control your diet now by feeling full with these low calorie snacks or alternatives.
Return from Low Calorie Snacks to the Home Page and Learn more Weight Loss Tips
Like the Article? Donate a Dollar by Clicking on the Link
Want More?
Join my newsletter for exclusive weight loss tips on diet and exercise you won't find anywhere else and as a bonus 2 FREE weight loss e-books! Just enter your name and email below: