About Ryan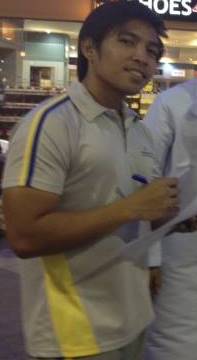 Hi Ryan here and thank you for your time for visiting my site.
In a few words I am a guy who:
figured out how to lose weight
...and
deals with the ups and downs of weight loss.
My Story
I was brought up by my parents with the thinking of "big is better". Eating habits were more to get big, strong intelligent etc. When I had a chance to realize what was going on, for my age and height I was about 40 lbs overweight. For a growing up teen that warranted terms like "fatso" or the "fat kid". 
Deciding to lose weight as a kid was a no-brainer for me. I was tired of being bullied and labeled as such so I decided to be so active at sports. Football, martial arts and basketball were to name a few. It was a bit easy to lose weight at that time even though I ate same as the way as I was brought up.
Until high school came. 
It was a little bit harder to lose weight because I was so dependent on exercise with the same eating habits. Life and studies got in the way (My dad was strict when it came to grades in school so the pressure was high) resulting to overeating a little bit more to cope up with stress. 
instead of the 40 pounds overweight when I was younger and exercising, the "problem" rose by another 20 pounds. 
It took time but I decided I needed to do something about the way I ate first.
First Turning Point
I read a lot of fitness and diet magazines and most of the rules are about:
5-6 small meals a day
breakfast and metabolism
"good" foods and "bad" foods
structured meal plans
high protein low carb diets
and many more
and I religiously followed every diet rule I can find without realizing the one factor I missed:
...calories.
With the same stress and eating habits the problem rose after college to about 220 pounds and I was so frustrated trying to find a balance with following all those "rules" and my lifestyle. 
After a few days of frustration and maybe a tad of depression, I got sick. I got so much sick that I had no appetite at all; which was weird for a guy who likes to eat "big". 
after losing a bit (10 pounds for a fat guy is really not much) I was scared of breaking the diet rules because of the loss of appetite but it felt weird because the weighing scale showed me I lost some weight.
...call it Accidental Weight Loss.
Working Progress
then I realized all those "rules" I was following were not in essence responsible to lose weight because they forgot to mention (or at least I failed to consider) was HOW MUCH calories in versus how much calories out. 
Then I discovered terms like calories, resting metabolic rate eating less, and calorie budgeting.
The short shift of mind set got me from 220 pounds to 150 in 6 months. I was so happy so I got into this seriously and studied about how to lose weight properly without complicated rules.
but... 
Because I was so used to habits of big eating when I was young, I had times of being sedentary and mindless of what I ate depending on lifestyle changes (unemployment at that time, stress, family problems etc.). I gained and lost 10-20 pounds here and there because of that time of my life. 
With the added knowledge from the past I got back to the drawing board and aimed to lose weight and keep it off. I faced the problems that triggered my eating habits then addressed the way I dealt with food directly.
With time, practice and patience I maintain a weight range and look good at the mirror too. Now I want to share all the learning experiences with you through this website. 
Now
I currently am a fitness consultant with one of the largest fitness centers in the middle east. I help people realize simple rules to lose weight along with proper programs to help achieve faster results. This website is an extension to my passion and career.
I built this website to help you do two things: lose the weight with as less stress as possible and deal the "ups and downs" of dealing with food. The journey of controlling weight doesn't stop with getting your ideal look. Tips and strategies aim to deal with "eating situations", where you find your own balance of the weight loss equation of calories in versus calories out. 
If you want to be friends and connect do not forget to sign up for my newsletter for updates/exclusive content. It would be great if we could share ideas and tips through Twitter, Facebook or emails. 
Talk to you soon!
Ryan 
Return from My Story to the Home Page