Weight Loss Diets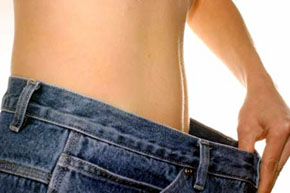 Weight loss diets abound, just about anywhere you turn, you are sure to find or hear about a new one. Some are very popular and have been around for years, but new ones are always catching the public's attention. Generally, they gain a following because people always look for easy ways to lose weight.
All the popular diets you choose are based on the principles of eating less. The diets below are not really necessary unless you find it a comfortable way to minimize your caloric intake. The thing I like about such programs is that it saves you all the guess work and leads you in the right direction.
Popular Plans

The variety of diets on the market can be bewildering making the selection process difficult for the average person. Three popular plans are:
Weight Watchers:  This program is good for both short and long-term dieters. It is also has a weight maintenance component which is partly responsible for the success of those who are able to stick to the plan.

Biggest Loser: Made popular by the reality show of the same name, it offers users a combination of dieting and exercise.

DASH: This is great for people with hypertension. While not initially a program for losing weight, the focus on eating foods that are low in caloric content results in a program that can aid in weight loss as well as weight maintenance.

Other popular plans include Jenny Craig, Atkins, NutriSystem and The Zone. Weight loss diets' design will vary greatly depending factors such as the gender, age, and health of the dieters.  

Choosing a Program
Knowing what your goals are is important when researching weight loss diets. None of these programs is the same so you need to get as much information as you can before you begin. Of course, some people start a diet plan because their doctor or nutritionist helps them choose the one they should be following. Some factors to look at when choosing a plan are:

Your budget

This is an important point as some weight loss diets are very expensive to follow. If you have the money, that would be great. You can be on the right direction by taking off all the guess work and expect to see results. 

Your health

It is important to consider your health as well, as someone with diabetes should not be on a diet that will have a negative effect on his or her insulin levels. For many people, it is necessary to talk to a doctor before starting any kind of fitness or fat reduction program.

Your Lifestyle

If a diet seems to take control of your life and alienate the people around you by following a super strict regimen to the last gram of protein, you probably are experiencing an Obsessive Compulsive Eating Disorder (O.C.E.). 

Click here to learn how to avoid the 12 Most Obsessive Compulsive Eating Disorders 

Your personal dietary preference

Vegans and vegetarians will need a different combination of foods to ensure they are getting all the essential nutrients they need.

It must be enjoyable

People will be more likely to stick to a program with meals that they actually like. If it is boring, or the meals are unpalatable, this may be the only reason you need to quit. 

Free Tips
In case you do not have/want to purchase any of the weight loss diets mentioned above, here are some basic tips you can do in order to lose weight. 
Calorie Awareness
Overall, weight loss diets are built on eating less than you burn. It doesn't matter if you do 5-6 meals a day or even one meal a day. As long as you eat less than you burn consistently, you will lose the weight you want.
Calorie Budgeting
A relaxed, more consistent way of losing weight is to budget calories on a weekly basis, not daily. I have tried to do the daily targets and it gets to you sometimes. I was afraid I was going to develop an O.C.E. or obsessive compulsive eating disorder (click to learn how to avoid it by reading a free e-book on this page) that I just did more research and found out that a weekly calorie budget works.
Why?
You can under eat and overeat at times a long as you meet your weight loss calorie budget for that week.
You probably won't alienate the people around you because they won't even notice you are reducing your overall calorie intake because a weekly calorie budget can deal the "damage" you may have done.
Of course it is no excuse for binging, but knowing that you have the choice what to eat, how much and when based on your weekly calorie budget, makes it easy to get consistent and lose weight "without really trying".
Ultimately, any program will work best when you incorporate changes in your lifestyle habits, such as getting regular exercise. Whatever program you choose, it is important to make sure that it is safe for you to follow.
---
More Weight Loss Plans and Diets
Return from Weight Loss Diets to Home

Like the Article? Donate a Dollar by Clicking on the Link
Want More?
Join my newsletter for exclusive weight loss tips on diet and exercise you won't find anywhere else and as a bonus 2 FREE weight loss e-books! Just enter your name and email below: