Should Workout Routines for Women be All About Cardio?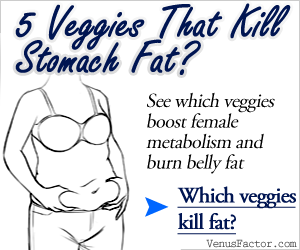 Workout routines for women should vary in nature. I often see women do cardio; some weight lifts and does workouts that men do in the gym. If you want to get that lean and sexy figure a balance in your workout routine should be composed of cardiovascular exercises and strength training.
This is very important because many women prefer to do cardio exercises only and neglect the strength training component of their workout routines. 
The culprit in women avoiding resistance training is, unconsciously or consciously think that it would result to getting big muscles like they see in men in the gym. It takes a lot of workouts, dieting and supplements to get that look. So you need not worry that you will get big muscles. Aim your resistance training in low reps (training for strength) and you will see good results.
Benefits of a Well Balanced Workout Routine
A well balanced workout routine helps you in exercising all parts of your body and enhancing their strength. A complete fitness program also aids in promoting overall health, not just for the muscles, but all the other body systems as well. A varied routine also ensures the skin will get tight through resistance training of the muscles.
A workout routine which involves both cardio and strength training also helps in rapid weight loss while keeping the body's healthy image.
Inside or Outside the Gym: You Decide
While it is convenient to go to the gym for resistance training, it is not limited to what you can do. There are a lot of workout routines for women out there that involve body weight training and running outdoors for the cardio component of training. Make sure that the reps and sets of your workout routine aim for strength (or better yet, tailor-made for women in general) not size, to avoid training the muscles to get big. You want them strong, not bulky.
A balanced, holistic workout regimen is composed of:
Cardio
The cardio component of workout routines for women consists of aerobic activities which are done to burn off calories. This happens through increasing the body's metabolism to use more calories for energy. Examples of cardio activities you can enjoy are walking, running, biking, jogging, etc.
According to the American Council on Exercise, it is essential to keep a normal pace during a cardiovascular activity. An effective pace to lose weight is to get your heart rate up and down in intervals without exerting yourself too much. It is also a good measure to lose weight.
Common signs you will notice that you are having a good cardio is slight redness of skin, some shortness of breath, sweating and increase pulse rate.
Strength Training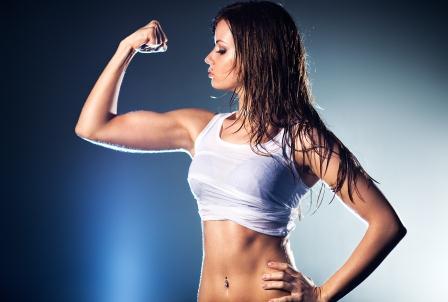 The main goal of the strength training is to exercise and build the muscle. Women should give ample importance for this component since strength training helps in burning calories in a rapid pace especially if combined with cardio.
Strength training is essential while losing weight because while reducing calories your skin will somehow sag. Training your muscles for strength has that side effect of making your skin tight. Some examples of strength training activities are those which are performed with the aid of dumbbells, fitness balls, and resistance bands.
Make sure that your workout program suits you as a woman. There are some workout routines for women that aim for the lean, sexy and goddess-like physique which is different from workouts for men.
Workout Tips

Workout routines for women should be fun and exciting. To keep yourself motivated, do not limit yourself to cardio in the treadmill. You can also choose to walk, jog, and run.. Sometimes, the most menial everyday task can be a good additional way to burn excess calories.
When it comes to choosing a strength training program, it doesn't mean that you have to strain yourself to the point of giving up and discontinuing your routine. There will be some discomfort especially if you are doing this for the first time. But that is the point of resistance training, even cardio. Train to have good cardiovascular health and overall health through strength resistance training.
If you are unsure of what activity to choose, it is best to consult a physical fitness trainer or an exercise program expert. These people are likely to help you in creating a fun and effective workout routine. You can also ask them about combination workout routines for women such as kickboxing and aero-boxing.
Return from Workout Routines for Women to other Weight Loss Tips for Women
or
Return to the Weight Loss Tips Home Page
Like the Article? Donate a Dollar by Clicking on the Link
Want More?
Join my newsletter for exclusive weight loss tips on diet and exercise you won't find anywhere else and as a bonus 2 FREE weight loss e-books! Just enter your name and email below: