Your Workout Programs Guide:
Before Making Your Choice
If you google the word workout programs, you will see a lot of articles showing different exercises. In order to make the right choice, having a defined goal in mind is important for you to see progress. This article gives you a few considerations in making your decision.
Essentially Workout Routines Should:

- help to get the look you want

- NOT bore you

- understand your current fitness level

- help you in the long-run

- suit whatever access you might have



I remember the first day I laid my hands-on dumbbells; I had no workout plan and had only one thing in mind: I decided to change my life by transforming my body that I can be proud of. It was fun lifting out weights and getting familiar with the gym setting, but it seemed working out without direction made no sense.
Before the next day at the gym I realized I had to choose from a lot online to have some purpose and specific form of plan for working out.
What Is Your Purpose?
No matter what kind of exercise or body part you have working out, it must lead to something. Otherwise it can result to wasting a lot of time,effort and money. Keep your purpose as specific as possible.
I remember a story when I asked a gym buddy of mine what kind of workout routine he was following. He said to me "I just want to look nice". I was puzzled because I do not have any idea of what "nice" is. He looked at me (I was wearing sleeveless that time and had lean-looking arms) paused a bit and said...
"like that!" I want to have nice arms, abs, shoulder and legs.
I answered: "you mean you want to look lean?" He said yes.
Most people have the idea of how they want to look like through magazines and celebrities, but when it comes to their bodies can't specify the exact size and shape they want.
You can get the exact shape and size you want just...
Be Specific
Before taking any action, have an idea of the outcome. This saves time and energy (in some cases also money). Before choosing from a lot of workout routines out there, ask yourself:
"in 8 weeks will I?"
- lose 20 pounds
- gain muscle
- gain strength
The idea is to be as specific as possible. For example, if losing 20 pounds is the priority, high intensity workout routines is the best (short rests between exercise sets, combination of two exercises in one set).
Combined with a good diet program, motivation and consistency makes losing weight sooner than you realize.
Different Strokes for Different Folks: What's Yours?
There are two types of people working out in the gym: the one who spends more time in cardio machines and one who spends a lot of time lifting weights.
Talking to most them gave me an idea of their workout goals: People who work out in cardio machines either want to lose a lot of weight or for overall fitness. The ones who spend more time lifting weights obviously want more muscle.
Whatever goals they have they want to look good. But because it isn't specific as possible, years and months pass and I see them with little or no progress.
Workout Programs Have Different Styles
The good thing is there are workout programs nowadays that are more than just combination of exercises.
Most of them are divided into "phases" where one area can be focused on. This kind of method focusing on different aspects of development of either muscles or cardio makes you consistent because every few months you change the intensity and/or target goal.
To see fast results, workout programs should be a careful balance of building muscle, strength and cardio varieties, and  match with your goals.
The "Look" to Aim For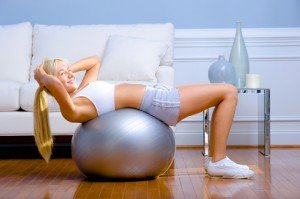 Good thing this generation is now aiming for a lean-sexy look unlike the big and bulky which was popular years ago..
The lean look may also mean the "Hollywood-look"; like what you see in movies and magazines, that look is defined as "sexy".
...I call it proportionally attractive.
This is a good look to aim for if you are a regular guy like me who doesn't have the financial investment to have the bodybuilder type body. A lean, proportioned appearance looks great on the beach and on most of the clothes you like. I am quite biased on the lean, Hollywood sexy look because it is attractive and looks good in pictures.
I have great respect with the competitive bodybuilder lifestyle, but the lean look makes sense to achieve and maintain.

Save Time Energy and Money
Before choosing from a lot of workout routines out there, have a good idea of the look you want to achieve, and be as specific as possible with your short-term goals.
Another key is to be consistent. A good tip is to Use Workout Songs to Do Your Best to Maximize Your Weight Training Workouts every time in your program.
Whether you are buying your workout programs or you got them for free, these few reminders will save you time and your energy.
Return from Workout Programs to Workout Routines
and Learn more Weight Loss Tips
Like the Article? Donate a Dollar by Clicking on the Link
Want More?
Join my newsletter for exclusive weight loss tips on diet and exercise you won't find anywhere else and as a bonus 2 FREE weight loss e-books! Just enter your name and email below: